Application
This vector network analyze device is a
high-performance radio frequency integrated device. It has wide range of measurement function:
Vector network analyze for wireless communication and cable television, education, automotive electronics;
Performance measurement of filter, amplifier, antenna, cable, cable television tapping point and some other RF components.
It can quickly and accurately measure the amplitude, phase and group delay of the EUT S-parameter.
Standard
IEC61643.1-2011 , GB18802, other national standards and customer specified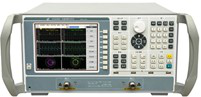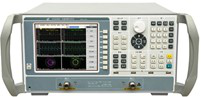 Advantages and Features
(1)With efficient and powerful error correction capability.
(2)With a measuring speed 90ms' greatly enhance the efficiency of production and scientific research
(3)0.005dB trace noise ensure a higher measurement precision
(4)One-touch operation will ease the measure set and make the work more efficiency
(5)64 independent measuring channels to execute complex test solutions rapidly
(6)With the function of domain analysis
(7)Designed with standard parallel ports of LAN,USB,GPIB and VGA display port
(8)Window XP computer system
(9)Equipped with a 8.4 inches nature color high resolution LCD screen
(10)Up to 32 windows and 8 curves for each window